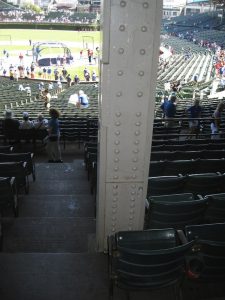 Couple of things I need to touch here on the Gemini Cancer cusp, and I'm going to lay them out in order of priority.
Our businesses are reopening.  After a months long forced closure, those organizations who have survived are now trying to re-enter the marketplace and re-establish their customer bases and business practices.  It is absolutely imperative that you HELP THEM!!!  Our entrepreneurs have deliberately chosen to add their unique services, skills and products to OUR community.  They make their livings here, they send their kids to our schools, they support our local economy and it's the least vote of thanks we can offer.  They neither want nor need charity; they need your patronage.  Look, I have extensive experience with all of them and I can attest that they are competent, capable and helpful to a fault.  Besides, they are the people who drop everything to help, support and sponsor pretty much everything that happens in Concord.  So let's all hop to it shall we?  They need us now.  Let's not be found wanting.
And, because everyone wants to know – Here is a statement from our friends in the Village concerning the Concord Classic and Fireworks Display:Announcement:

This message is to inform you that Concord Classic Weekend 2020 scheduled for June 26-28th is postponed until further notice. There is an incredible amount of planning that goes into this event and there is just too much uncertainly. We will continue to monitor the situation and look at possible options later in the summer or early fall. If rescheduled for this summer/fall, it will likely be a 1-day event. We hope Concord Classic Weekend 2021 will be back to normal. Concord was incorporated as a village in 1871 and next summer would be 150 years!

Another Village FYI:  If you would like to run for a position in the Village, you need to file with them by 8/1/20.
The Long and Winding Roads in Concord Township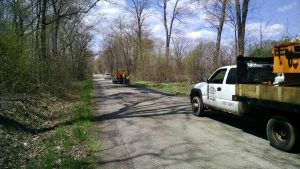 As of this writing, I am very happy to report that JCDOT and Concord Township are very close to inking a deal on our road maintenance and repair for the 2020-21 season!  In conversation with Jim Cole of JCDOT we have determined the area of greatest Return On Investment will be our gravel roads this year.  Cautiously expending the meager funding we have available, coupled with JCDOT's generous match, we will be able to completely reform and regravel every one of our gravel roads in the Township!  Additionally, we will be participating in a pilot/trial program on approximately 1 – 1 1/2 miles of the most troublesome of our gravel roads.  Which has yet to be determined, but I'm certain that will be decided yet this week.  We will also continue with the patching and wedging we've done in the past on our asphalt roads, too.  Here are the gravel roads that will be rebuilt this season:  Schultz, Cornell, Warner, Wheeler, Densmore, Eckert & Kassock.  BTW:  JCDOT has done extensive remedial work on both Warner and Cornell Rd. recently.  You can send your thanks via email to: Jim Cole, [email protected]  I'm sure he would appreciate hearing good things from our residents!
Still On Track For An August Rebuild!  The old Cornell Rd. Bridge is still facing replacement with a wooden deck bridge planned for August, 2020.  Keep your fingers crossed that we will soon be crossing our new bridge!
 
Just In Case You Are One of the 2,693 People Who Missed Our Last Board Meeting, Here's What Happened:      June 2020 All w/Budget Meeting