Open County Meetings to Determine $31MM in ARPA Spending!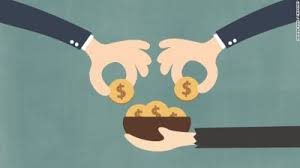 Jackson County Board of Commissioners are holding OPEN MEETINGS to determine how to spend the $31,000,000.00 (THIRTY-ONE MILLION DOLLARS) in American Rescue Plan funding colloquially known as "Biden Bucks" made available through the covid recovery plan.
EVERY CITIZEN OF THIS COUNTY SHOULD PLAN TO ATTEND AT LEAST ONE OF THESE MEETINGS!