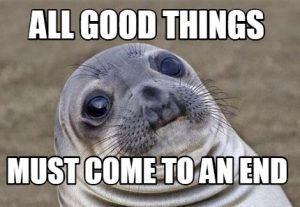 CONCORD TOWNSHIP
NEEDS
A NEW CLERK!
            As much as we hate to have to do this, The Administrative Team at Concord Township is seeking a skilled professional to take on the role of Township Clerk.  After more than 3 decades in local government Sheryll Dishaw has decided to hang up her keyboard and call it a day.  She will be retiring in the next few months.
So… The Board of Trustees will look to appoint her replacement just as soon as we possibly can.
The Township Clerk is a PART TIME, autonomous position, consisting of roughly 24 hours/wk; currently Mon., Tues. and Wed. from 8:00 AM – 4:00 PM.  The Clerk's responsibilities include, but are not limited to the following:
Maintains custody of all township records
Maintains general ledger
Prepares warrants for township checks
Records and maintains township meeting minutes
Keeps the township book of oaths
Responsible for regular and special meeting notices
Publishes board meeting minutes
Keeps voter registration file and conducts elections
Chair of township elections commission
Keeps township ordinance book
Prepares financial statements
Delivers tax certificates to supervisor and county clerk
by September 30
Must appoint a deputy
Must post a surety bond
Recently increased pay for this position is Twenty Thousand Dollars ($20,000.00) per year, paid in accordance with Township policy.
If you are interested in interviewing for this position, please submit a letter of interest with your resume to:
Via Email – [email protected]
Via USPS –     Al Cavasin, Supervisor
Concord Township
P.O. Box #236
Concord, MI.  49237
Or drop it off in person at our offices at 121 Grove St.  Concord.